Contact Lens Store
Online Contact Lens Ordering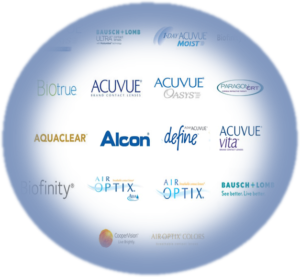 We are happy to offer our patients the benefit of ordering their contact lenses online. No need to call or make a special trip. Click below and you can order your contact lenses in no time. You will open up a new browser window where you will be able to register and log in to our web store (make sure to set up a new account if this is your first time ordering online). Should they be available, any manufacturer rebate information will be supplied with the lens order. If you are a new customer to ordering contact lenses through us, please register your account.
*Note: All orders are verified with our records before being finalized. If your contact lens prescription is expired or you are not a current Franklin Family Eyecare patient, we will notify you to correct the situation.
---
Health & Beauty Store
Online Health and Beauty Products Ordering
Shop from a robust catalog of top-shelf nutraceuticals, vitamins, facial crèmes
and cleansers, low-vision aids, dry eye products, and much more.
Order Health & Beauty Products here